Une quick page freebie ! !
Pat vous a concocté une page rapide en freebie avec mon kit "sweet garden" ! !
Pat makes a Quick page freebie with my new kit "sweet garden" ! !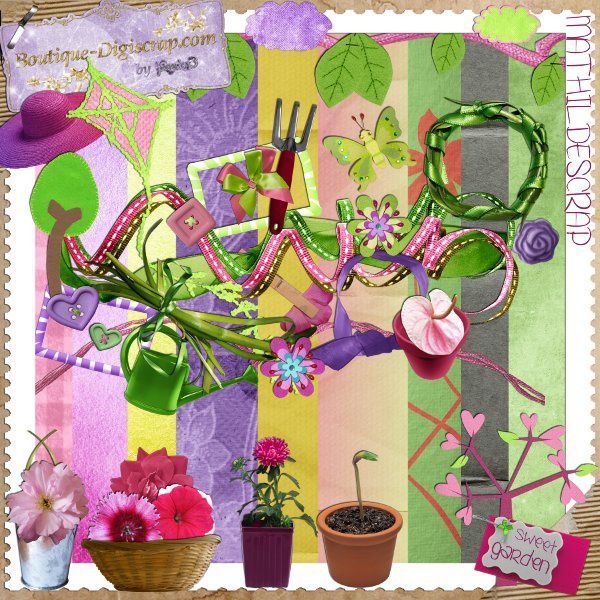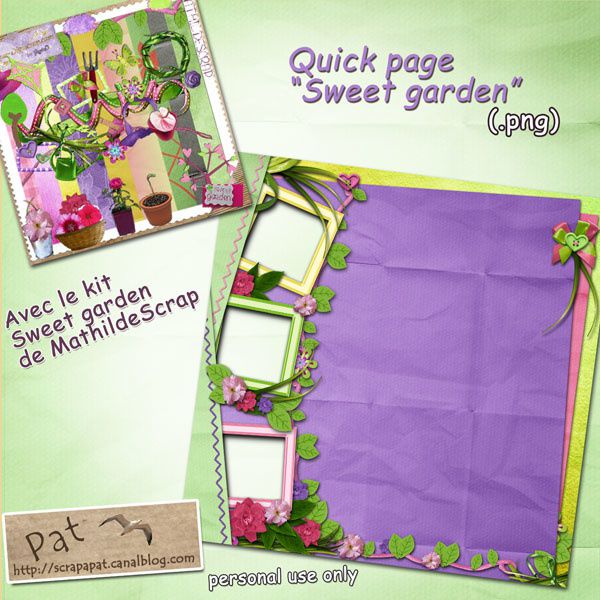 Cliquez sur le preview pour aller sur le blog de Pat, n'oubliez pas de lui dire merci ! !
Click on the preview to go to Pat's blog, don't forget to say thanks ! !

Et le petit add on freebie est toujours disponible :
And the little add on freebie is available :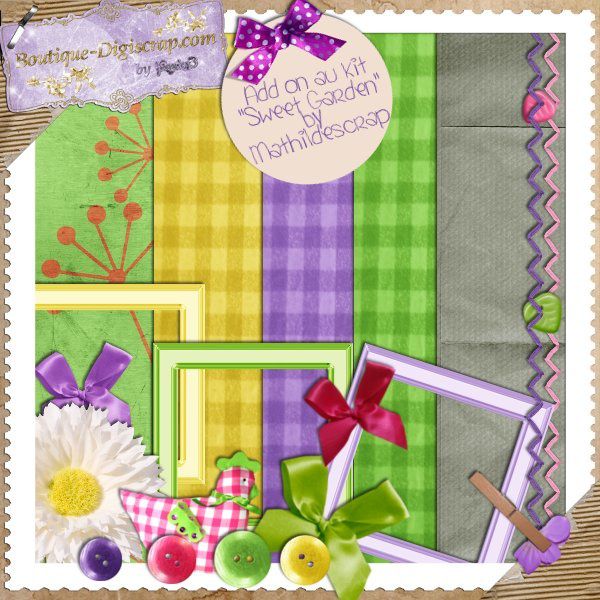 Bon scrap ! !